Since our visit to Stradbroke Island, our friend insisted that we visit Fiji. So we all took a boat... At first I was a little hesitant because of the time we had left, but L said that she wanted to go. So I went along with her.
Boat to Fiji
When we got there, it was already night time, so we couldn't see much of the city view. But the view from our cottage was superb.
Our Cottage.
The very same cottage. Only a couple of minutes later when the staff lit the torches.
The only thing that scares me at night is thinking of the frogs and hermit crab that comes out at night. I hope that they don't come crawling on my bed.
Frogs that came out to play at night.
And their Hermit Crab friend.
Is that a grasshopper?
Early in the morning, we headed for the Fiji Museum. Our friend planned our whole day in Fiji. She said that everything will be a "blast". I hope that it's a good thing.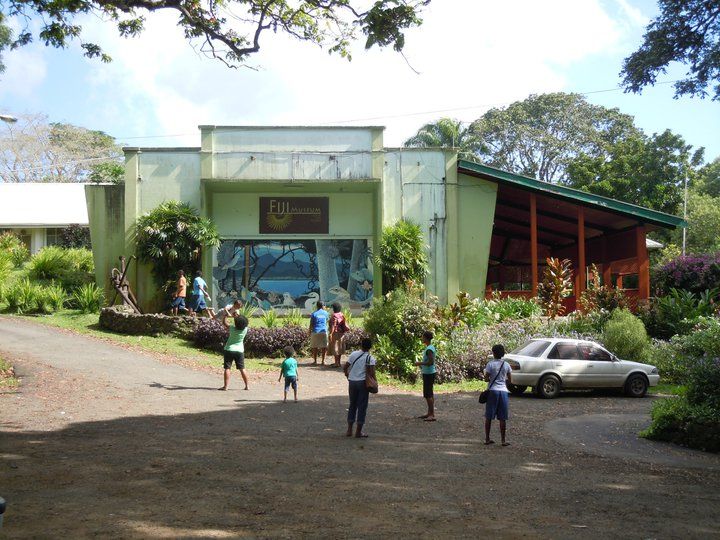 Fiji Museum entrace
Clock tower and garden.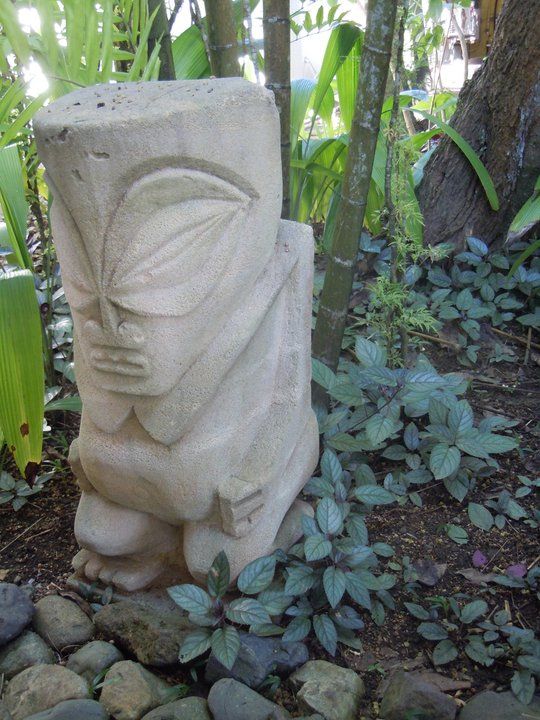 One weird looking statue. Does it remind you of something?
At around 10am, we walked to the nearest coffee house to have a short break.
I'm thinking that the owner is trying to be funny, or Fiji's English made a mistake on their dictionary.
What does Bula mean?
I was looking for a place to have our lunch, but our friend I said that it has all been arranged. So when she led us through a broken train track, I'm thinking "where on earth are we going?"
A broken train track that leads to my lunch.
Overview of the village.
And then we finally reach a row of huts (I think that's what you call them) where Fijian natives were living.
We walked a little further and there was a family waiting for us. S introduced them to us and announced that their house is where we will be having our lunch. Of course, S had already made prior arrangement and bought ingredients without telling us.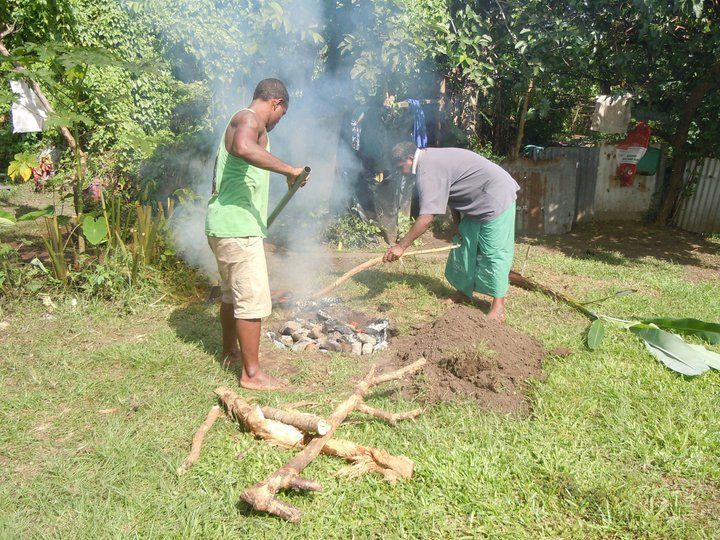 The cooking process. Since they don't have stove, they buried the food and smoke it.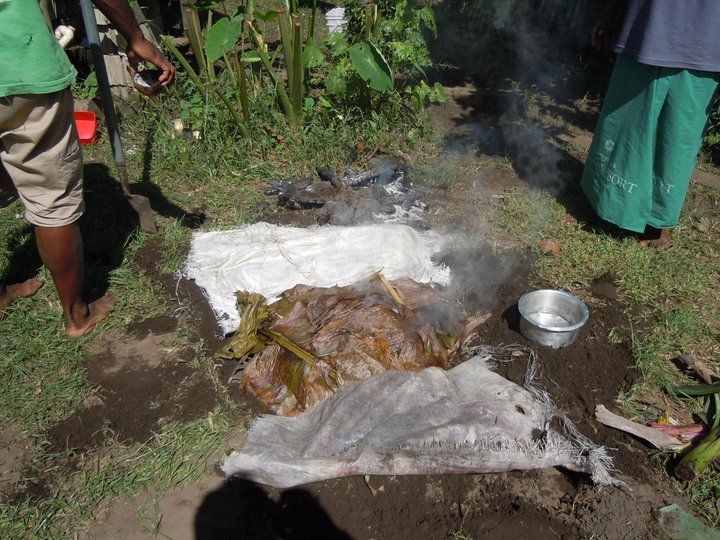 Doesn't it look like a goat?
Chicken and baked potatoes.
It's lunch time!
After lunch, we said our thanks to the family. If I had known that we were going to visit someone else's house, I would have brought a gift. But S, being her, didn't tell us in advance. But thankfully, she brought a gift for every single one in the family.
Then we headed for the beach near our cottage to cool down.
View outside our cottage.
The beach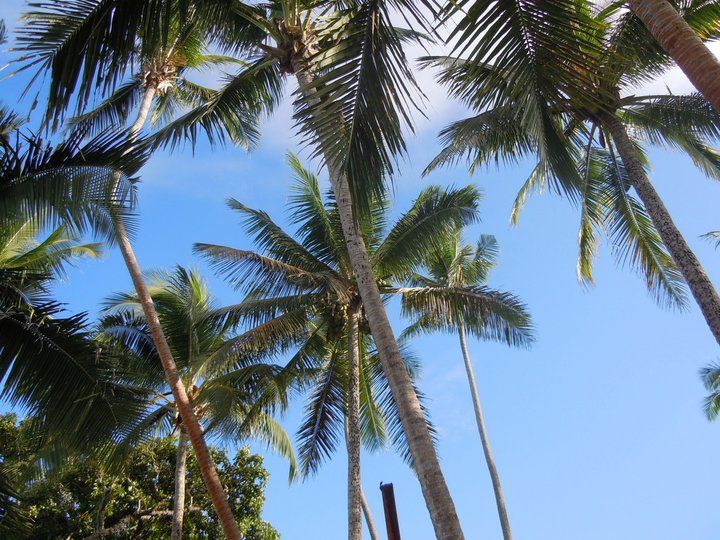 I think they are coconut trees...
After visiting a few places such as the souvenir stores, an Indian temple, and fabric store, we left Fiji and headed for Byron Bay.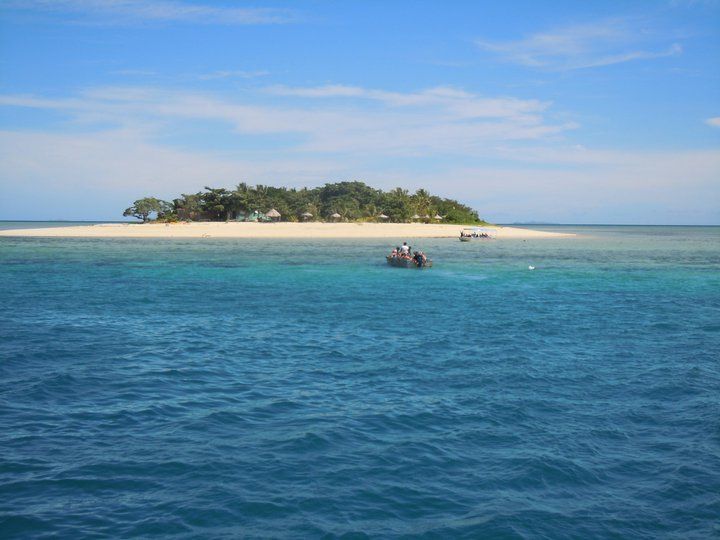 One of Fiji's smaller island.
Goodbye Fiji...